January 2, 2020
Using Autofac for Azure Table Storage with C# ASP.Net Core MVC 3.0

Azure Table Storage DI
Using Azure Table Storage is a very cost effective way to run a cloud hosted database in Microsoft Azure. The question is, how to we manage the DI.
Enter "Autofac"
We've of course all heard of Autofac, so I won't explain the benefits of their framework.

Implementation Steps

Create our CRUD repository and inject an Azure CloudTable into the constructor.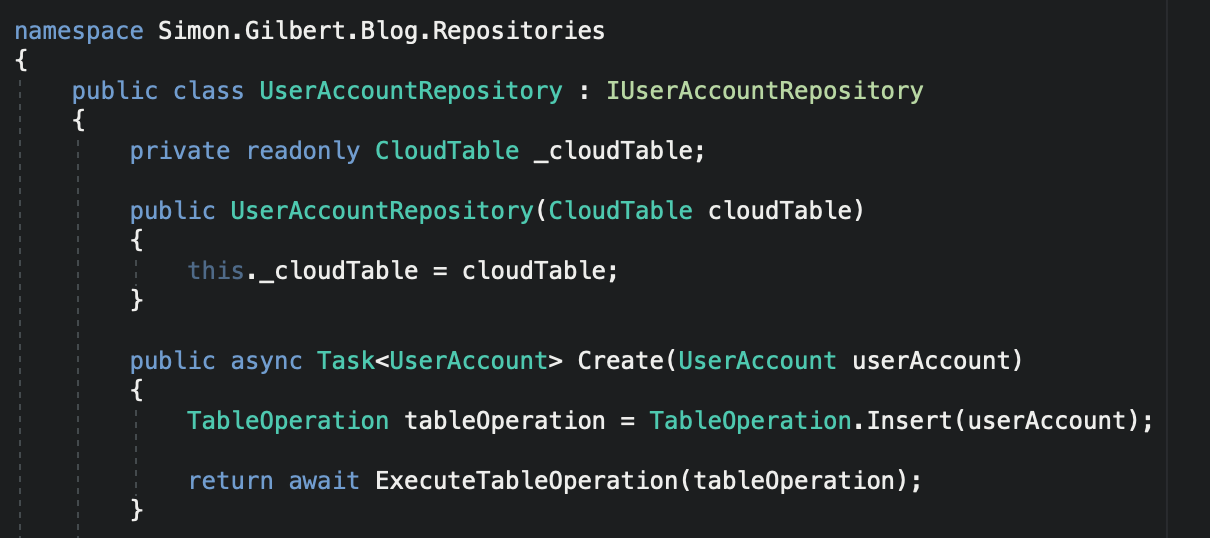 Create our CRUD service layer and inject the repository into the constructor.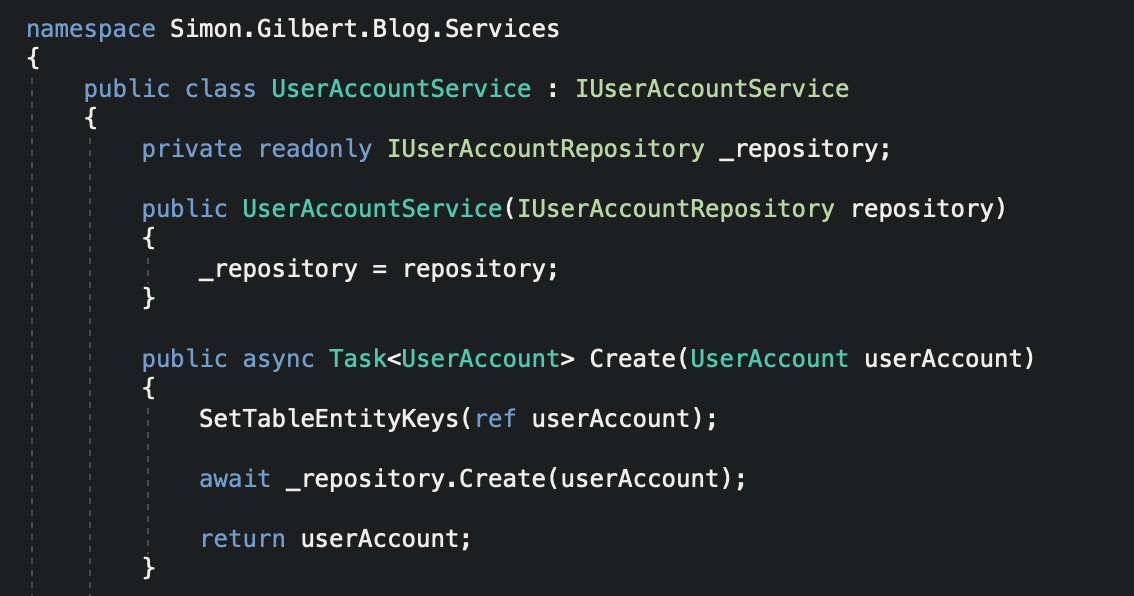 Implement a module to configure Azure Table Storage using Autofac's DI layer, in four steps -
Create an Azure Storage Account: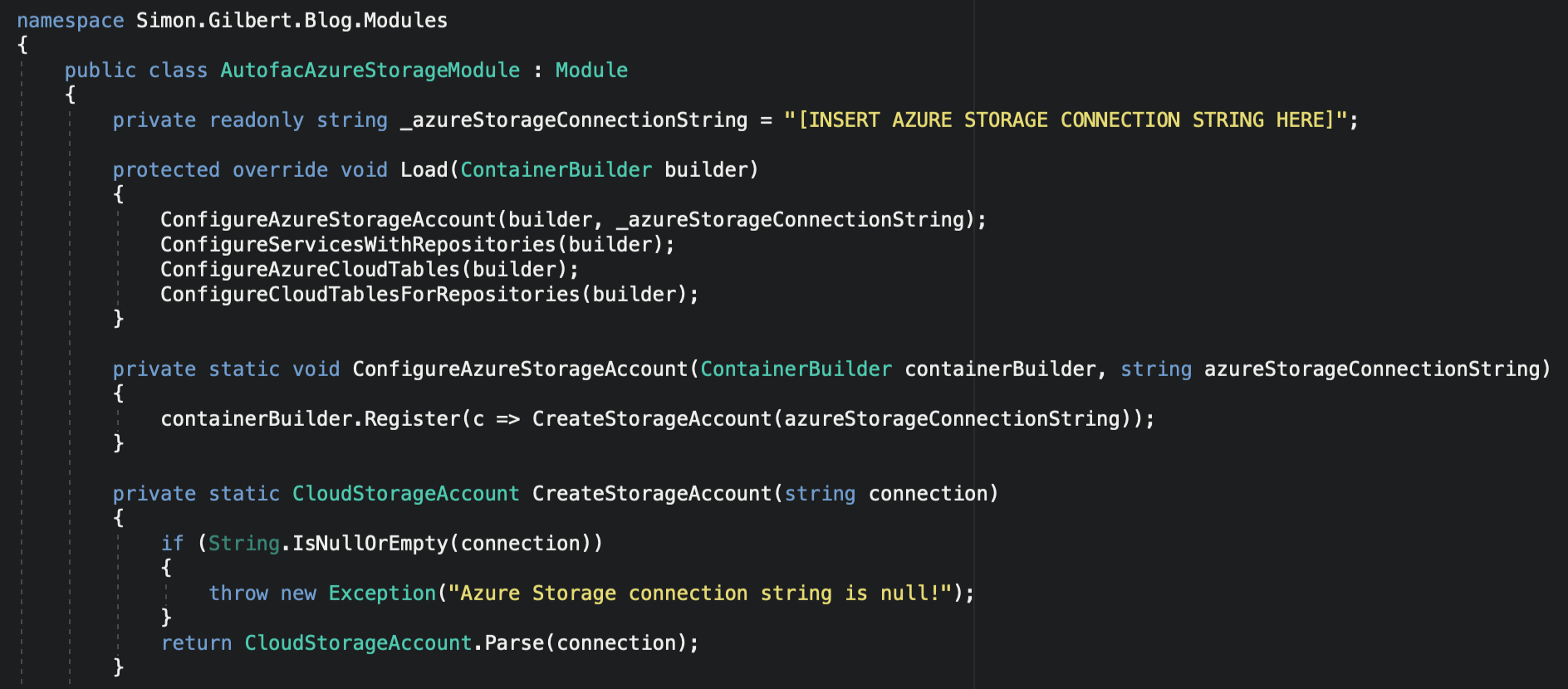 Configure our service layer and our Azure Cloud Table: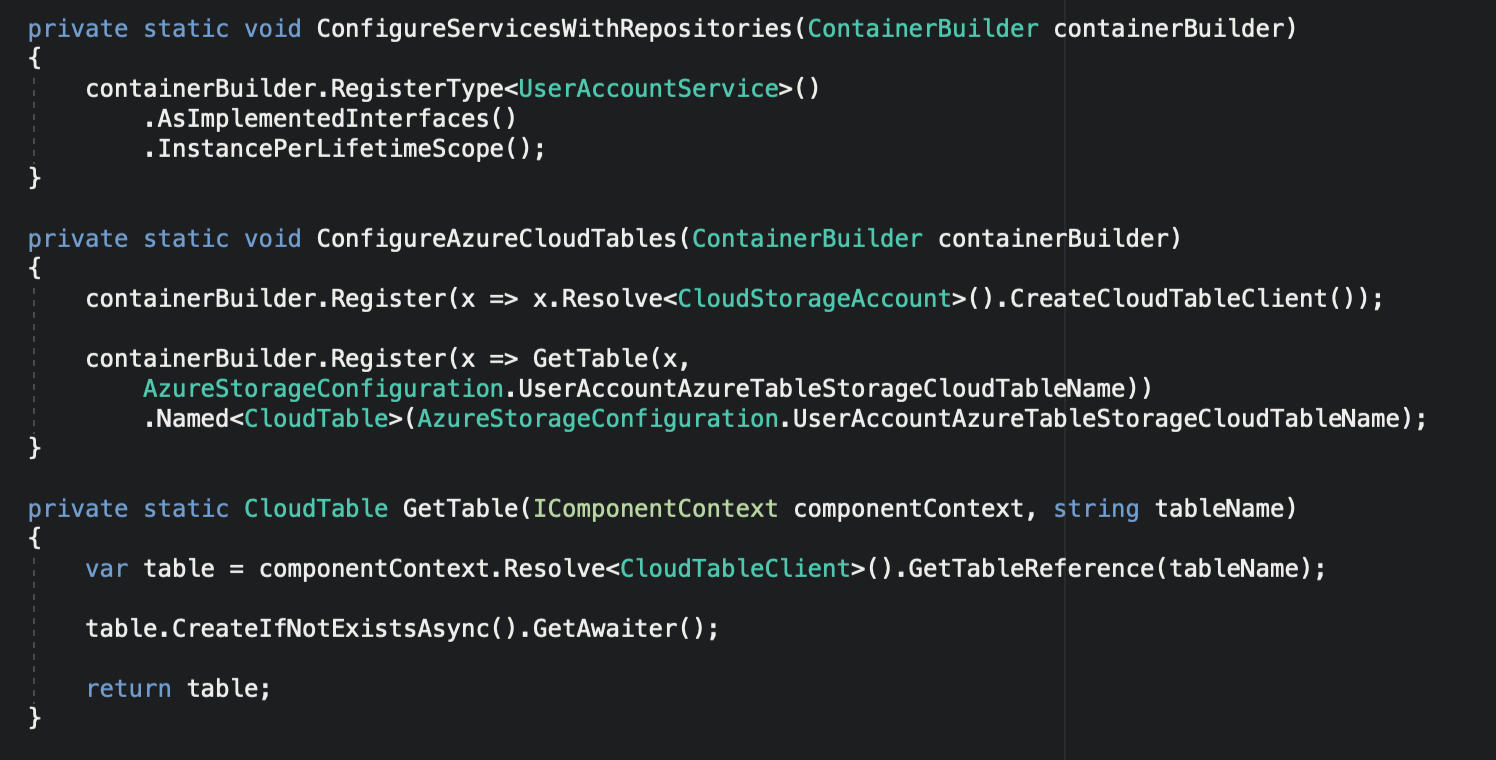 Configure our repository to use our Azure Cloud Table:

Configure Startup.cs file to use the Azure Table Storage Autofac module we've built.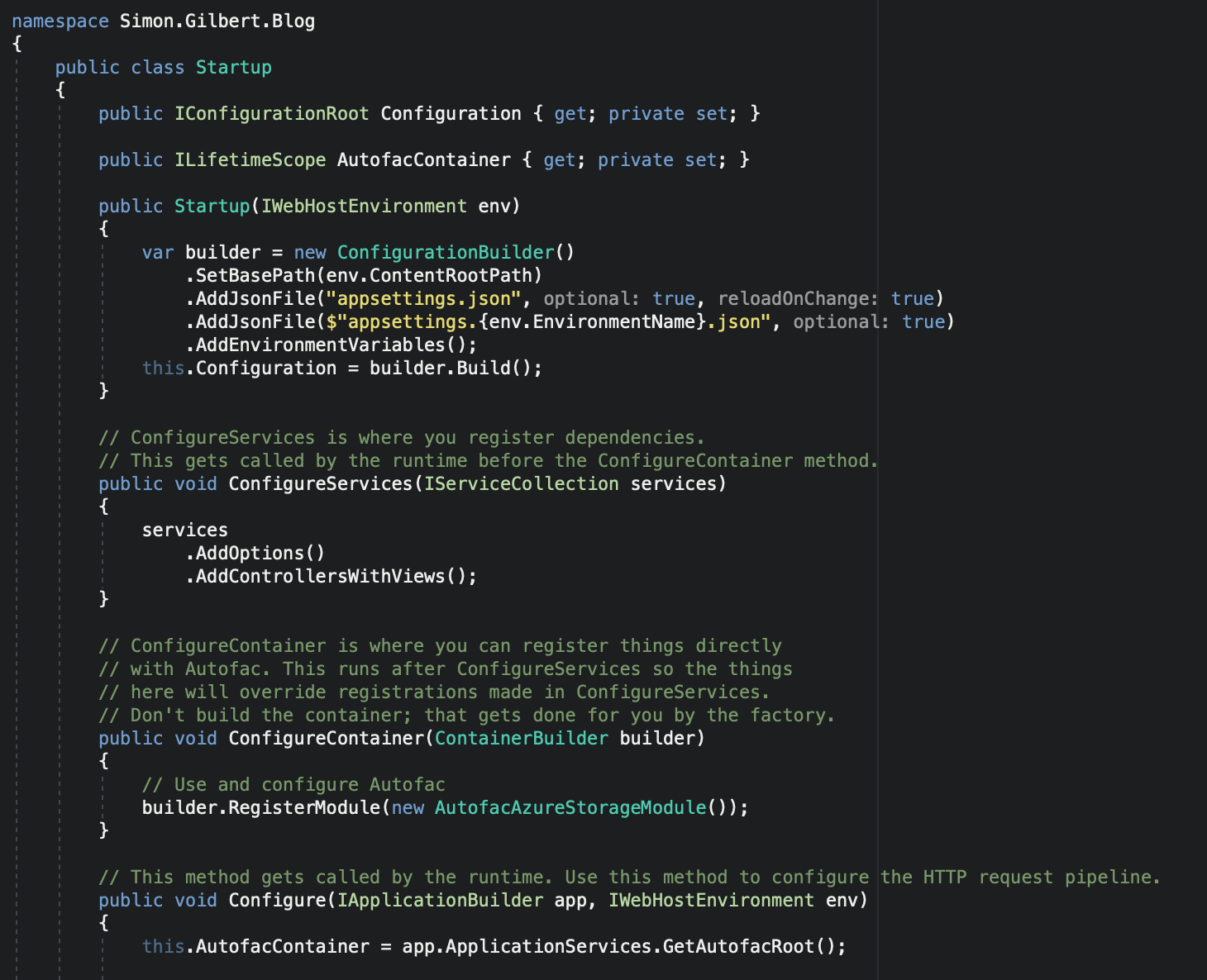 Configure Program.cs file to use Autofac.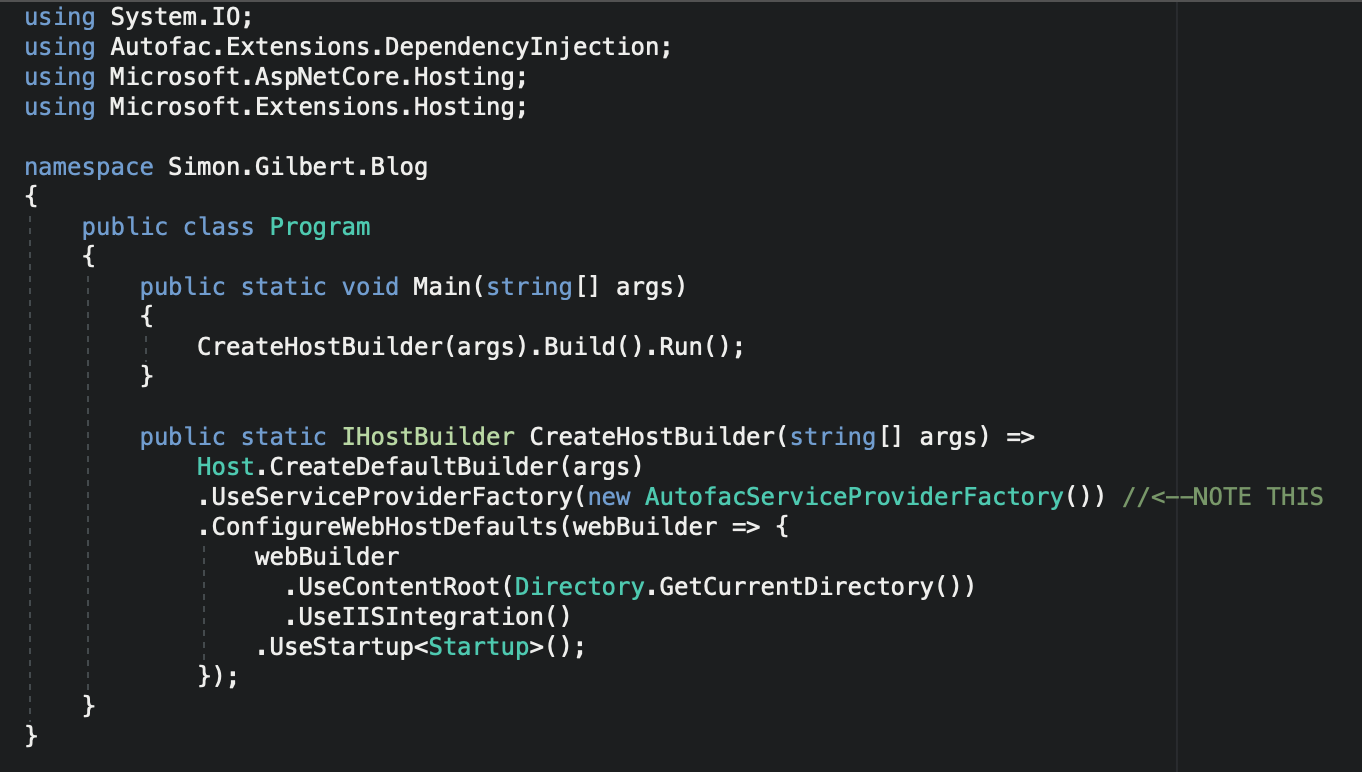 Utilise our CRUD service at the controller level in ASP.Net MVC Core 3.0.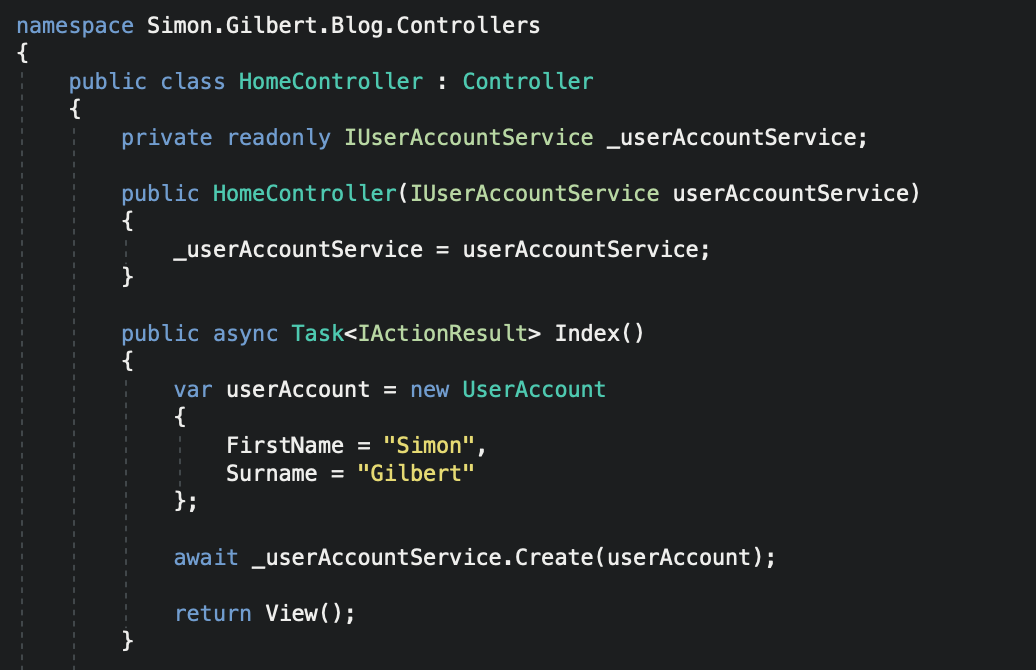 View our Azure Table Storage NoSQL database to verify our implementation.

Enjoy!